How To Select The Best CNC Precision Engineering Company
Picking the right Precision Engineering firm can be a daunting task for most people. Here are 5 tips on what to look for.
1. Experience
Always examine case studies to see what form of work the manufacturing business has carried out before. Expertise of the following industries:- Aerospace, Defence, Automotive, Oil and Gas Industries, Medical and Nuclear, indicates a high degree of attention to detail, top quality manufacturing and adherence to schedules.
2. Expertise and Services Offered
A modern manufacturing firm should be able to supply a comprehensive range of precision engineering services to enable them to become a one stop shop for precision engineering needs.
Amongst the services that could be available are the following:-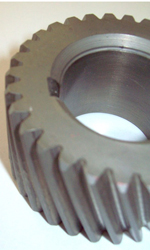 . Turning
. Milling
. Grinding
. Assembly
. Welding
. Testing
. Inspecting
. Hard Turning / Milling
. Prototyping
. Metal Treatment and Finishing
. Stockholding
. In house logistics
. Delivery to 'JIT' and Kanban systems
. Electronic schedule processing
. Collaborative cost reduction exercises
. Quick turnarounds
. Small batch work
. High volume production runs
. Lights out manufacturing
3. Resources Worked With
In addition to all the common metals and plastics utilized in manufacturing, some precision engineers will have experience in manufacturing and machining from the following:-
. Titanium
. Inconel
. Hastelloy
. Waspaloy
. S17400
. 440C
. Nickel Iron (and other nickel alloys)
. Cobalt alloys
. Carbon / Graphite / Glass Reinforced Plastics
Experience of these types of materials signifies a high level of ability as they are hard to work with.
4. Capacity and Turnaround Times
Capacity to meet volume requirements, flexibility, turn around times, on time delivery and of course quality performance are all factors that need to be taken into consideration.
It is no good finding an engineering company that can't meet your standards or time constraints.
A blend of accuracy; lower numbers of expert operators; and repeatability has meant that CNC Turning transformed the world of Engineering. 24 hour operations are now possible with relatively low levels of supervision, high volumes of items are able to be built accurately and most importantly cost effectively. This has allowed many industrial sectors to boom and expand very quickly, particularly the car, aeronautical and oil engineering industries.
The advent of relatively "affordable" precision engineering services has also meant that the cost of delivering new products and innovations has grown at a very quick rate, allowing for considerable developments in the mass production of quality engineering components.
Alongside this precision engineering improvement, has been the development of the materials, specifically metals, alloys and thermal plastics. These new composite materials have taken advantage of the advances in precision CNC Turning and are able to not merely grow quickly but to significantly enhance the quality of their components.
5. Accreditations
Within the engineering industry you will discover a few quality standards that make the industry experts stand out. At all times look for adherence to ISO 9001 manufacturing quality standards as a minimum. On top of that SC21 and accreditation from Rolls Royce is a pre-requisite for aeronautical engineering and documentation must conform to AS9102 standard.
Understanding of or accreditation to TS1694 standards are now required for working in the automotive industry.
All of the above criteria can be met by precision engineering businesses and should be evaluated prior to deciding upon the organization that you choose to do business with.
Coker Engineering Ltd are a precision engineering company based in Somerset UK, offering a complete single source precision engineering service.
Check out their website www.cokerengineering.com  for more information.