CNC Milling
.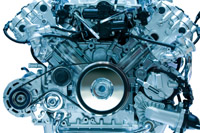 When you need to take a solid piece of material like steel, wrought iron, or some other hard metal and you would like to have intricate shapes created from it, then the solution is to have the item machined. By this we mean that you will employ a device that has been developed to help make parts. The processes of CNC milling and CNC turning are a couple of of the various kinds of machining which can be conducted to develop precise cuts and designs of the solid materials
The CNC turning is essentially carried out using a lathe. When you have turning completed as a part of machining, the activity can be carried out by human hand or it can be carried out by the computer numerical control equipment that are generally known as the CNC turning machines. These tools have more control and can produce more precise pieces than the freehand style of tools can create.
CNC Milling Machine
A CNC milling machine is a tool that will cut 3 dimensional shapes out of a solid piece of material. Milling machines are often classified in two basic forms, horizontal and vertical, which refers to the positioning of the main spindle. Both sorts range in size from small, bench-mounted devices to room-sized machines. Milling machines differ from drill press machines because drill press machines holds the material being punched in a tight grip and does not allow it to move. The CNC milling machine does allow the material to move making the drilling more precise. Workpiece and cutter motion are precisely managed to less than 0.001 in (0.025 mm), normally by means of precision ground slides and leadscrews or analogous technology. Milling devices may be manually operated, mechanically automated, or digitally automated via computer numerical control.
Due to the invention and the availability of the personal computer the CNC milling and the CNC turning machines have grown in popularity. The computerised versions are so precise with their cuts and their detail work that the fault error ratio in the creations done with them are virtually reduced to none.
This combination of accuracy, reduced numbers of skilled operators and repeatability means that CNC Turning has changed the world of engineering. 24 hour operations are now possible with relatively minimal levels of supervision and large volumes of items are able to be manufactured accurately and most importantly cost effectively. This has allowed many industrial sectors to boom and grow very quickly, particularly the automotive, aeronautical and oil engineering industries.
Affordability
The advent of relatively "affordable" precision engineering services also means that the cost of delivering new products and innovations has grown at a phenomenal pace, allowing for substantial developments in the mass production of quality engineering components.
Materials
Alongside this precision engineering advancement has been the progress of the materials, in particular metals, alloys and thermal plastics. These new composite materials take advantage of the improvements in precision CNC milling and turning and are in a position to allow engineering companies to not just grow quickly but to substantially enhance the quality of their components.
Coker Engineering Ltd are a precision engineering company based in Somerset UK, offering a complete single source precision engineering service which includes CNC Milling services.